Different purchasing concepts at a glance
In the ever-changing landscape of modern markets, the procurement of goods and primary products for in-house production has become vital to business success. Developing the right sourcing strategy based on existing concepts is a crucial task for management, and only customized procurement can ensure future success.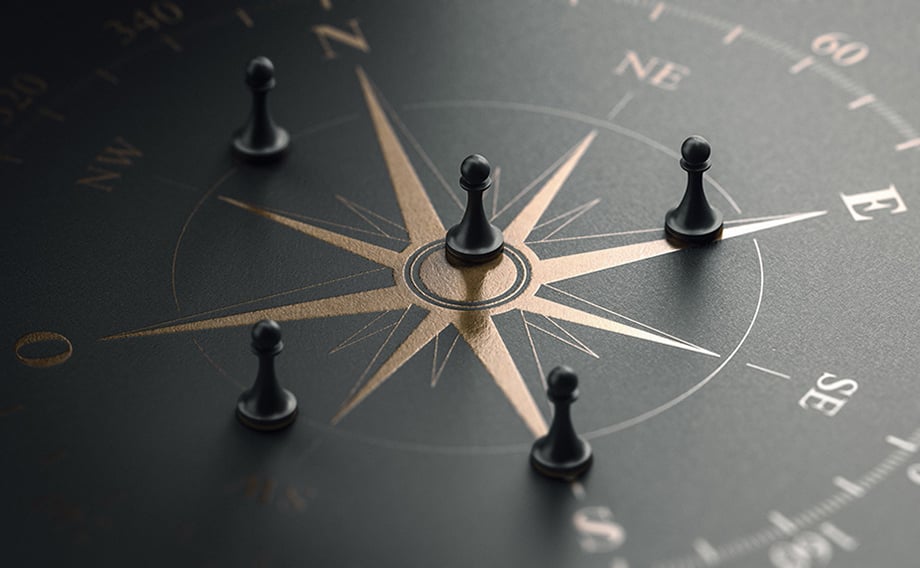 Who is able to deliver on time and reliably?
Who produces goods in the desired quality?
Who is cost-effective and efficient within my supply chain?
Are there any customs restrictions with foreign suppliers?
Is the supply chain transparent and in line with sustainable production?
Once you have an answer to these questions, the next step is to select the appropriate sourcing concept.
What are the different sourcing concepts?
Every business has its own strategy for obtaining goods and inputs most advantageously. These different sourcing concepts have prevailed in the market:
Single sourcing

Dual Sourcing

Multiple Sourcing

Global Sourcing
We would like to present the different sourcing concepts and highlight the respective advantages and disadvantages.
Single, dual, multiple sourcing - how many different suppliers does it need?
Each of the strategies listed offers you opportunities, but also involves risks for your business.
Single sourcing
With single sourcing, your goods procurement is concentrated on a single supplier. You have the advantages of a fixed ordering process with low ordering errors. Delivery is mostly automated and the administrative effort is kept within limits.
In addition to favourable transaction costs, you can negotiate a quantity discount for larger deliveries.
The disadvantage of the sourcing concept is the dependence on the supplier and the lack of competition. Diminishing innovative strength and risks in the event of a supplier's production failure are additional factors to consider.
Dual sourcing
Dual sourcing is a great way to mitigate the risk of relying on a single supplier. With a second supplier on board, you can ensure a steady stream of supplies even in the event of an unexpected shortage. This not only prevents delays in your production process but also helps you avoid the potential loss of revenue from unhappy customers.
Additionally, having two suppliers allows you to negotiate better prices and terms with each supplier, as they will both be aware that they are competing for your business.
However, it's important to remember that dual sourcing also comes with its own set of risks, such as increased administrative costs and the need for effective communication and coordination between the two suppliers.
Multiple Sourcing
Multiple sourcing offers the greatest flexibility in terms of favourable purchasing conditions in procurement.
In addition to independence from individual suppliers, this also means a lower risk in terms of supply bottlenecks.
With competition, you additionally benefit from product innovations within the sourcing concept. Disadvantages are possible high transport costs, lower discounts and a greater administrative effort for each order.
Modular sourcing - purchasing high quality from system suppliers
A special feature in the context of sourcing concepts is the modular sourcing of entire pre-assembled modules from individual suppliers. Here, reliance is placed on the core competence of individual suppliers who are closely integrated into your company's own production. For the buyer, the complexity of procurement is reduced because prefabricated components are supplied by a few specialists. A customer-specific supplier is able to deliver complete assemblies with a high degree of automation in the highest quality directly.
Electrical engineering as an example of high-quality sourcing concepts
Coil manufacturing is one of the areas in electrical engineering where EMS service providers have great advantages. From development to the finished assembly, a supplier such as KUK Group is able to become your competent partner. Challenges from a technical point of view are thus delivered in an overall cost-effective solution for the customer in the best quality.
Global sourcing - developing the best sourcing concepts worldwide
A global sourcing strategy can be a game-changer for businesses looking to get the best prices for their procurement needs. It allows companies to tap into a worldwide network of suppliers and take advantage of innovative solutions from the best players in the industry. However, it's important to remember that there are risks involved in this approach.
Geopolitical risks, such as political instability or trade disputes, can affect the supply chain and lead to delays or even disruptions.
Language barriers can also pose a challenge when dealing with suppliers from different cultures.
Another factor to consider when adopting a global sourcing strategy is the high transport costs associated with long distances. These costs can significantly impact the overall procurement budget, especially when dealing with bulky or heavy items. Exchange rate risks can also come into play when dealing with international suppliers, as fluctuations in currency values can affect the cost of goods and services.
Despite these challenges, global suppliers are well-equipped to handle the complexities of worldwide procurement. They have a network of partners and suppliers in different regions, which allows them to source high-quality products at competitive prices. They are also familiar with the customs and regulations of different countries, which can help streamline the procurement process and avoid potential legal issues.
In summary, a global sourcing strategy can offer significant benefits to businesses looking to optimize their procurement processes. However, it's important to weigh the risks and challenges associated with this approach and take steps to mitigate them. By working with experienced global suppliers, companies can tap into a vast network of resources and expertise, while minimizing the potential risks of international procurement.
Is there an illustrative example of good sourcing concepts in electrical engineering?
The Swiss KUK Group is a prime example of a supplier that embodies the qualities of flexibility and innovation, while also having a strong global presence. The company has extensive technical knowledge in relocating production and installing manufacturing lines abroad, which allows them to set up redundant production facilities that are optimally coordinated with each other. This level of coordination ensures that production can continue uninterrupted in the event of unforeseen circumstances, such as a natural disaster or political instability.
In addition to their technical expertise, KUK Group also has a wealth of experience in the field of electrical engineering. They are able to provide a complete service package as an EMS service provider, which includes everything from development to the finished assembly. This comprehensive approach allows them to offer cost-effective solutions to their customers, while maintaining the highest levels of quality.
Overall, KUK Group is an excellent example of a supplier that embodies the qualities of flexibility, innovation, and sustainability. By working with a supplier like KUK Group, businesses can benefit from their technical expertise, global presence, and commitment to ethical production practices.
How to choose the right strategy
There is no such thing as a tailor-made solution for all companies in terms of suitable sourcing strategies. Every manufacturer has different requirements. For example, in sectors such as industry, automotive suppliers or medical technology, different life cycles apply to the purchased goods and primary products.
Flexible solutions hold great advantages for procurement concepts. It is crucial for your own company development if your supplier is able to accompany your company growth.
In the field of electrical engineering, for example, a coil manufacturer is of great benefit as a supplier if it can provide the complete service package as an EMS service provider. As part of the sourcing concept, additional assembly steps can be commissioned, saving valuable resources at the customer's end.
What forms of contract exist in the context of sourcing concepts?
Long-term supply relationships are usually regulated through framework agreements or call-off contracts. This reduces the workload and sets the overall purchasing conditions. Separate contracts are drawn up for individual transactions, depending on their type and scope. The basic contract types for this are divided into:
Purchase contract

Contract for work

Work supply contract
The legal provisions are laid down in the respective national law.
Choosing the right sourcing approach is as important as innovation in your products
Don't stay with entrenched structures, but permanently develop your procurement strategy. In rapidly changing markets, an outdated sourcing concept can lead to disruptions in the supply chain and even to a standstill in your own production.
Conclusion
In today's innovative markets, the procurement of preliminary products and building components has become an indispensable aspect of in-house production. For modern manufacturing companies, practices such as "just in time" or "just in sequence" are part of their daily operations. To meet these demands, sourcing concepts need to be tailored to the specific needs of each company. With a range of options available, including Single Sourcing, Dual Sourcing, Multiple Sourcing, Modular Sourcing, and Global Sourcing, companies can choose the best solution based on their production requirements and the products' life cycles.