MANUFACTURING OF CUSTOMER-SPECIFIC AIR COILS AT KUK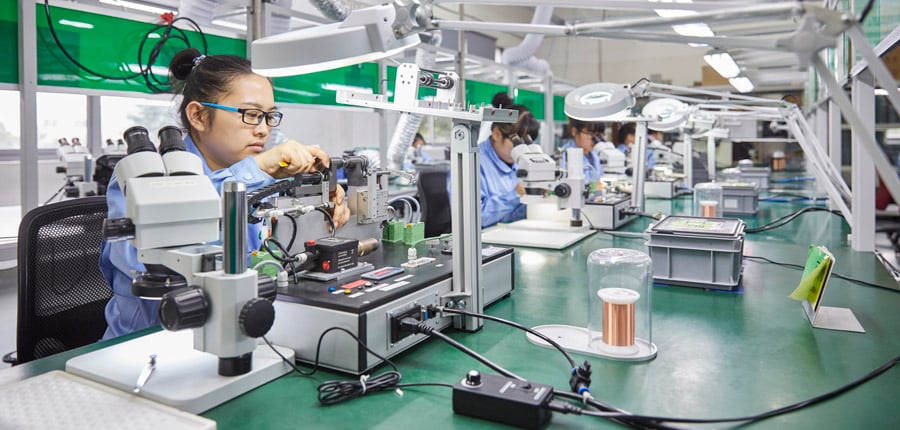 Air coils are usually made of enamelled copper wire or high-frequency litz wire. So-called self-bonding wire is used to manufacture self-supporting air coils. It has an outer layer whose melting point is lower than the melting point of the insulation. After winding the air core coil, the turns of the coil are "baked" (glued) together by heating, usually by increased current flow.

Thanks to our in-house plant engineering, we can optimally align our production lines to your needs, even for air core coils.
Ultra-fine wires starting at 0.020 mm
Single-layer flat coils in cylindrical or rectangular shape
Single, bifilar or trifilar winding
Winding with HF litz wires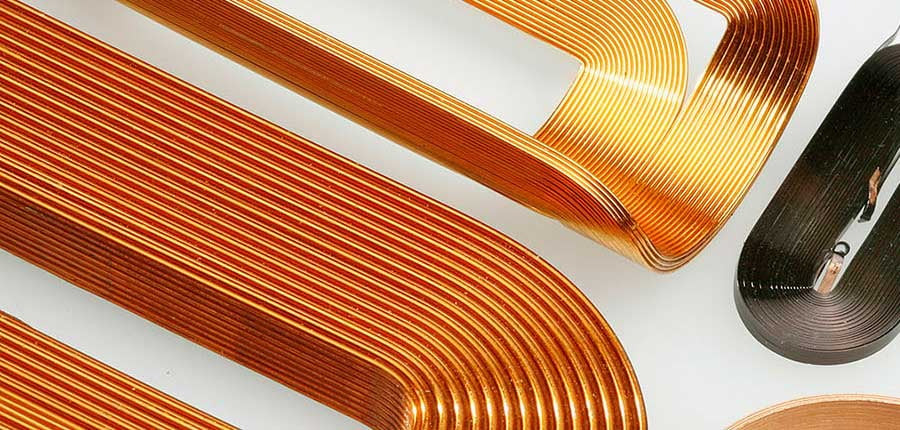 ADVANTAGE OF ORTHOCYCLIC WOUND COILS
Orthocyclic windings allow the 'densest possible stacking' of turns. A transverse section of an orthocyclic coil would have a honeycomb shape. Orthocyclic coils are characterised by a high copper fill factor (often approx. 70%), so that a comparatively high magnetic field is realised in the smallest possible space.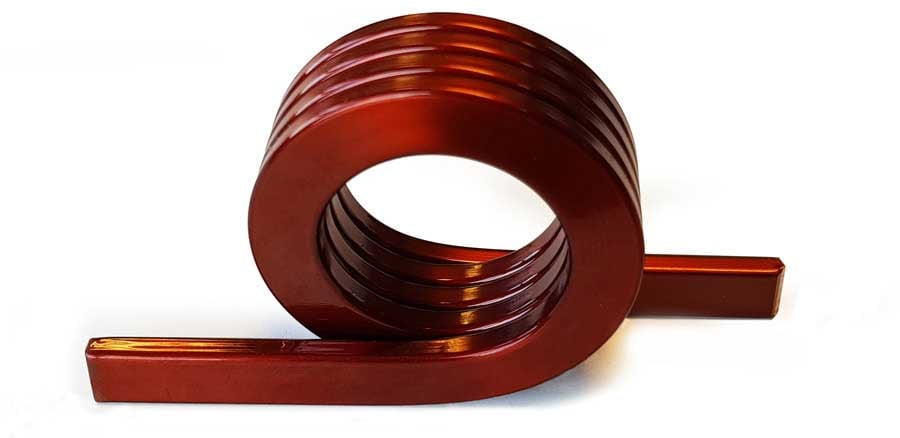 EDGEWISE WINDING IN A NUTSHELL
Edgewise winding is one of the modern trends in coil manufacturing. The principle of this winding technology is that the rectangular section wire is wound not on the short side, but on the flat part of the wire. That's what the terms edgewise winding or side-winding stands for.