MICRO COILS: HIGH-TECH IN THE PRECISION FIELD
The production of micro coils with magnetic cores is one of KUK's specialities. We have established a great deal of know-how in handling windings directly onto magnetic cores - with a wide variety of wires that are invisible to the naked eye.
OVERVIEW MICRO COIL (MAGNETIC CORE)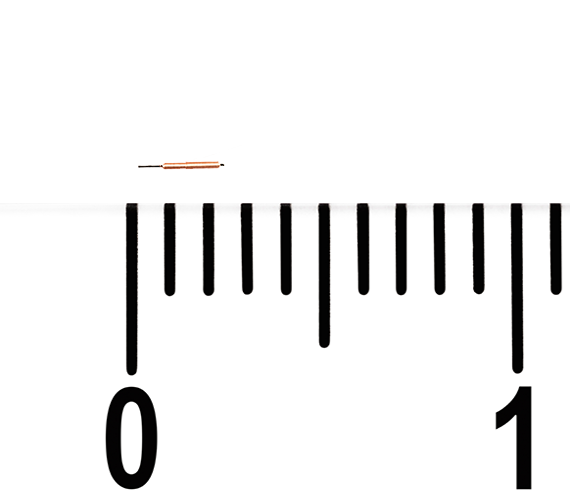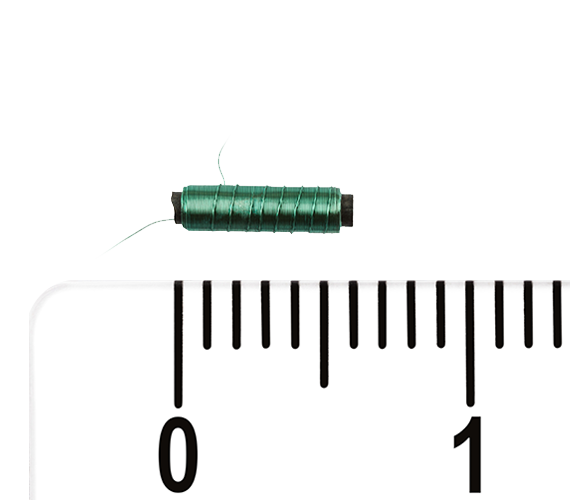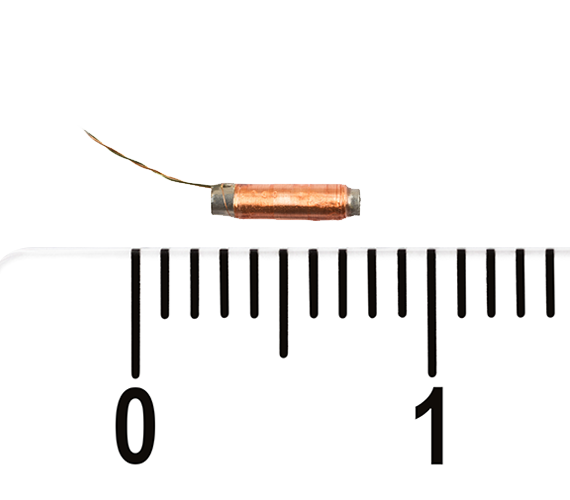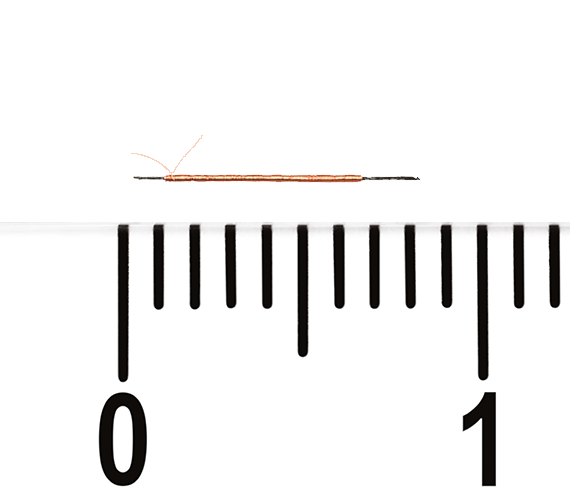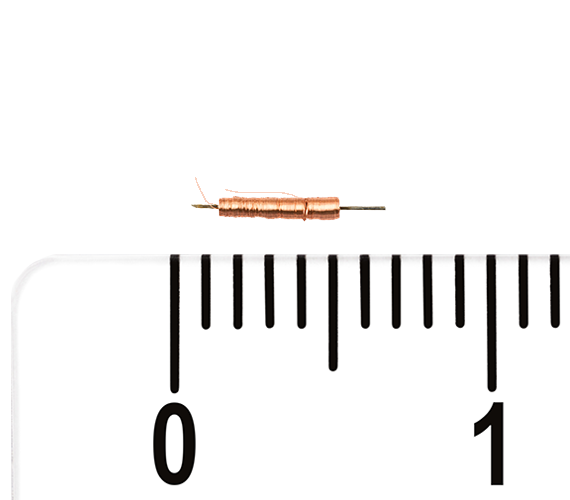 LEADING MANUFACTURER OF MICRO COILS (MAGNETIC CORE)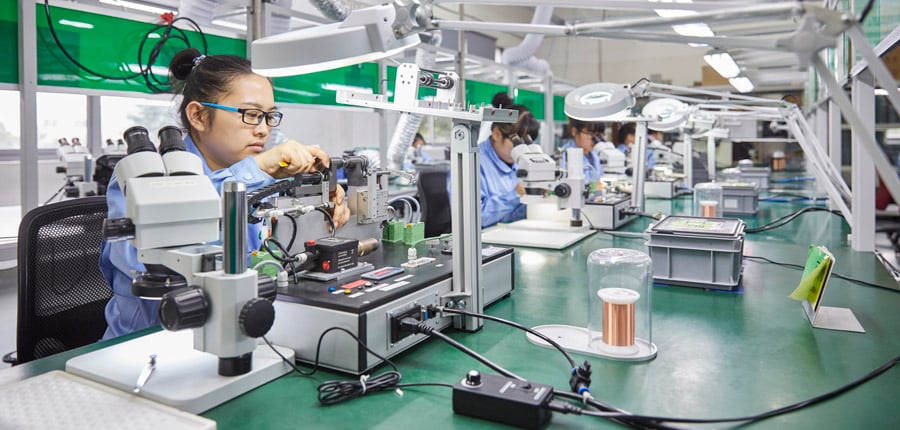 KUK offers these advantages in the production of customer-specific micro coils with magnetic cores:
Great experience in processing ultra-fine wires
Know-how about various conductor and core materials
High-precision miniature winding machines from our in-house automation department
Customer-specific test methods
Flexible semi-automatic production capacities in Asia, Europe and Africa
Thanks to integrated plant and tool construction, KUK Group has the capabilities to process ultra-fine wire from 10 µm and to produce micro coils with diameters from 0.3 mm. For miniature coils with magnetic cores, cores made of a wide variety of materials are possible, including mu-metal, ferrite or amorphous materials.
Custom coil solutions can be developed with guide configurations for manual assembly or surface mount SMD coils for delivery in tape and reel, allowing automated reflow processes for PCBA. Our micro coils can be wound with copper, silver, gold or other wire alloys. Various coatings, overmoulding, packaging and test options are available.
IMPACT OF THE MAGNETIC CORE
The magnetic core is a crucial point for the performance of micro coils. Various materials come into question here. Product Manager Roswitha Ritter gives a brief insight. She is our expert, especially when it comes to miniature coils and sensors for medical technology.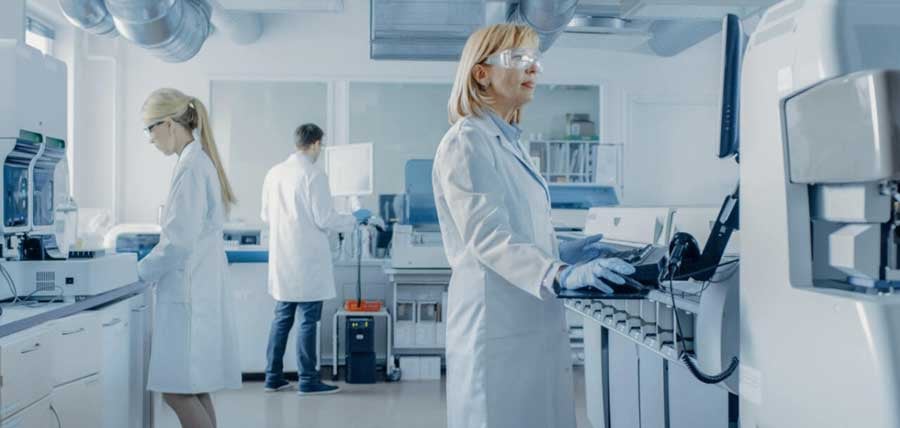 FAQ MICRO COIL MANUFACTURING
KUK manufactures miniature coils of highest quality and smallest dimension. What is the current production limit? What core material do we process? Find answers about the most frequently asked questions referring to micro coil manufacturing for medical technology and sensor industry on our dedicated FAQ page.
OUR KNOW-HOW AND SERVICES

FEASIBILITY

OPTIMIZATION

SAMPLING

AUTOMATION

SERIES

SCALING
Process partner from product idea to large-scale production
KUK serves the customer according to individual requirements from development phase to the integration of the goods into the global supply chain.
More