PARTNER FROM PRODUCT IDEA TO LARGE-SCALE PRODUCTION
Since KUK Group manufactures winding goods exclusively according to the customer's requirements, we know which milestones have to be reached from the product idea to the release of series production. In addition to development and production, KUK also sees itself as a partner for the customer's global sourcing and logistics. Ultimately, you will find the result of our capabilities and skills not in any catalog, but in the applications of our satisfied business partners.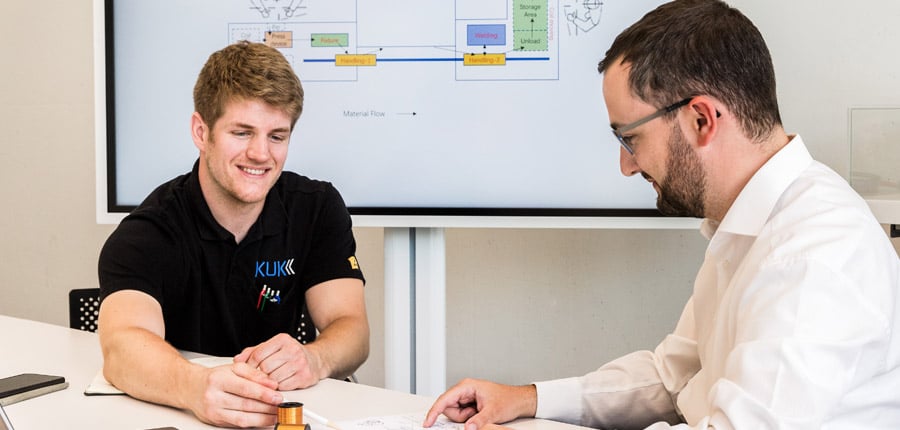 DEVELOPMENT
KUK supports the customer from the development phase onwards, because as a technically leading coil and electronics manufacturer, we know what is important: short response times, agile engineering and proactive alternatives on the table. In doing so, KUK draws on many years of experience in connection technology as well as in the design of coil formers, assembly parts and electronics.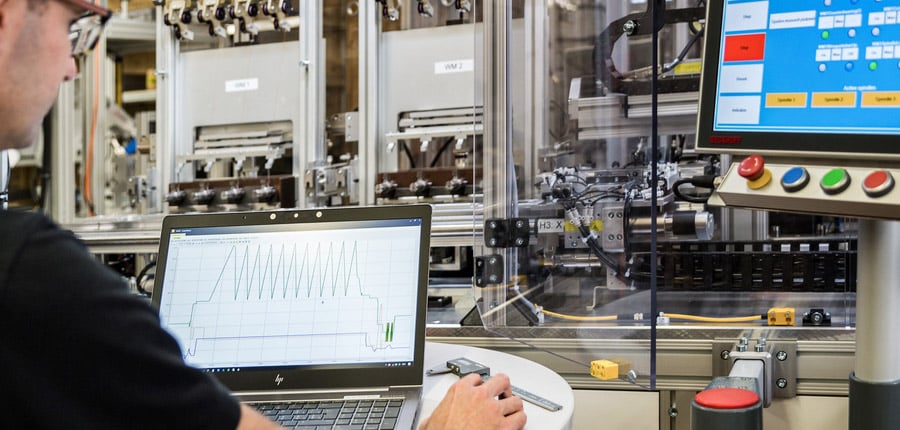 AUTOMATION
At KUK Group, customer-specific coils and electronic assemblies are largely produced on automated lines developed in-house. This means that we can offer you a very attractive coil production process in terms of quality and commerce, tailored to your volume and technical specifications.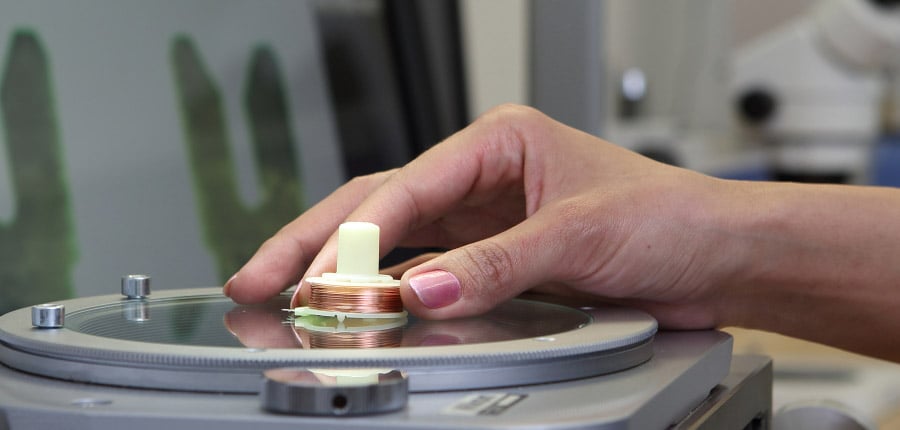 Quality is the top priority at KUK, which applies to our products and processes alike.
ISO 14001 and IATF 16949 certifications
Systematic use of quality tools
Systematic monitoring and calibration of testing equipment
Individual testing level determined by the product or the process
QUALITY MANAGEMENT
Our success is founded on the highest product quality at a Swiss level across all locations. That's why we are continually refining our production processes, optimising productivity and increasing efficiency. The production data management system developed by KUK in Appenzell guarantees the highest quality at all seven locations at global market prices.
As part of our integrated management system, we guarantee the documentation and continual optimisation of our workflows and structures. The essential certifications distinguish KUK as a reliable partner for automotive, industry and medicine & sensor. You can trust our quality awareness!