HIGHEST QUALITY AT GLOBAL MARKET PRICES
Our success is founded on the highest product quality at a Swiss level across all locations. That's why we are continually refining our production processes, optimising productivity and increasing efficiency. The production data management system developed by KUK in Switzerland guarantees the highest quality at all six locations at global market prices.
CONSISTENT PRODUCT AND PROCESS QUALITY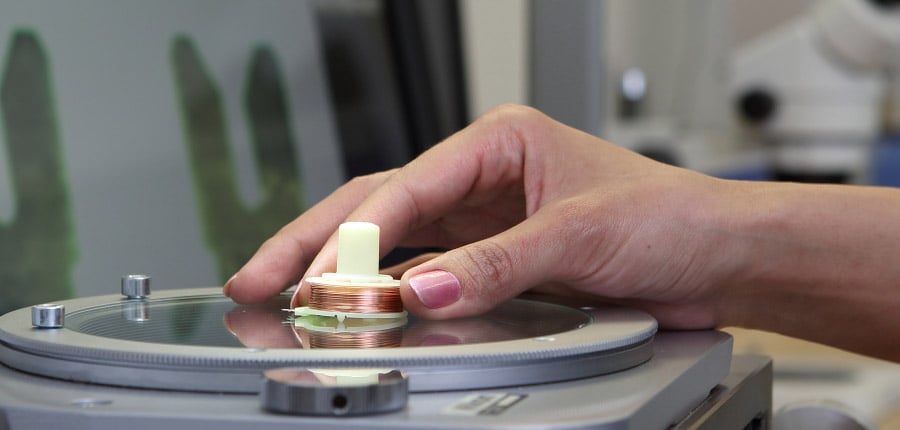 Quality is the top priority at KUK, which applies to our products and processes alike. As part of our integrated management system, we guarantee the documentation and continual optimisation of our workflows and structures. The essential certifications distinguish KUK as a reliable partner for automotive, industry and medical & sensor. You can trust our quality awareness!
Access to real-time status of every working process across the company
Less unplanned system downtime, and optimised machine running time thanks to consistent machine data management
Sustainable process improvement and reduced lead times
Traceability of all defined materials
Training possible for each individual employee
CERTIFICATIONS KUK GROUP
Overview certifications of our six global locations in the production of winding goods, assemblies and PCB assembly. Please click on the required certification to download the certificate as a PDF.


ROHS-REACH CONFORMITY DECLARATION
We hereby confirm that our products conform to RoHS Directive 2011/65/EU and 2015/863/EU of the European Parliament and of the Council on the restriction of the use of certain hazardous substances in electrical and electronic components and equipment and adherence to maximum allowable concentrations in homogeneous substances in percent by weight <0.01 % of cadmium, <0.1 % of lead, mercury, hexavalent chromium (Cr6+), polybrominated biphenyl (PBB), polybrominated diphenyl ethers (PBDE), di(2-ethylhexyl) phthalate (DEHP), benzyl butyl phthalate (BBP), dibutyl phthalate (DBP) and diisobutyl phthalate (DIBP) in accordance with Annex II of the Directive.

KUK Elektronic AG hereby declares that all our products are produced in compliance with RoHS.

Exceptions in accordance with Annex III of the Directive, point 7a:
Articles and applications that have to be produced using a high-temperature solder containing >85 % lead by weight are subject to this exception and are likewise RoHS-compliant.
LATEST POSTS FROM OUR LINKEDIN-PROFILE