HOW HIGH-TECH COMPANIES BENEFIT FROM KUK GROUP AS A CONTRACT MANUFACTURER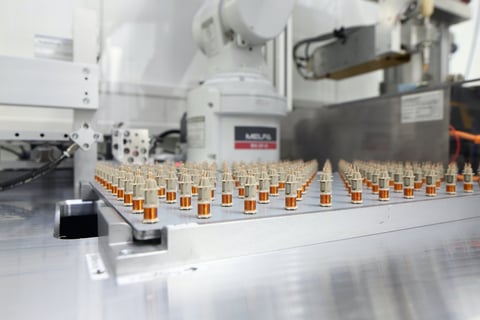 Starting with coil manufacturing up to the delivery of a complete assembly, KUK offers a high degree of in-house performance. This is especially true with regard to the in-house automation department, which ensures tailor-made automation along the entire production process. "KUK's process competence thus extends from support in the design phase, to procuring or creating components, winding coils, assembling and delivery," explains CEO Manuel Inauen.
Assembly of winding goods to stators or complete motors
Individual testing instructions related to the product or process
Worldwide sourcing via subsidiaries
MORE FLEXIBILITY INSTEAD OF HIGHER COMPLEXITY
By procuring not only a coil but a complete assembly from KUK, only one contact person remains in case of component adaptations or design changes. This increases flexibility for buyers or developers: they do not have to negotiate with several suppliers.