How high-tech companies thrive by relying on custom contract manufacturing
KUK Group has established a reputation in the coil manufacturing industry as well as in the assembly of complete modules, including motors. Its global network is valued by companies in the automotive, medical technology, and industrial sectors, who use KUK as a subcontractor to fulfill their needs.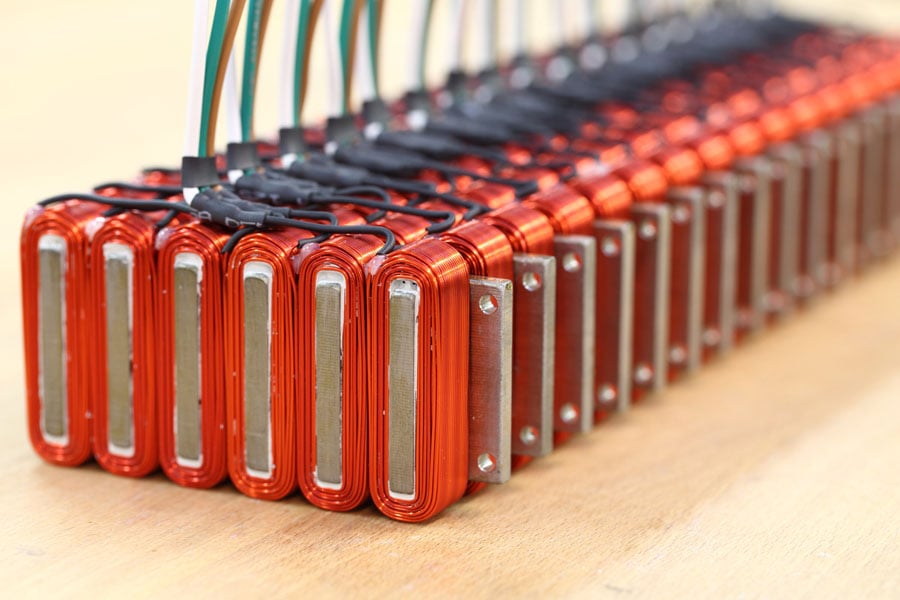 Innovation-driven companies specializing in the development of novel gadgets and applications often face challenges in optimizing their production processes. They may lack the necessary production capacities, cost-effective procurement channels or efficient logistics capabilities, hindering their ability to produce in large volumes. In such instances, they can rely on KUK Group, a premier manufacturer of tailor-made coils and electronics, to outsource their production needs. "Many industry leaders want to be the best in their category without having to think about production. So the strength of our customers, for example, is to develop the best motor," explains Andreas Breitenmoser, Product Manager Industry at KUK Group. KUK's strength, on the other hand, is to produce such a motor as cost efficiently as possible.
Production partner for a wide range of series sizes
«While assembling is often done in-house in the development and pre-series phases, it absolutely makes sense to hand over the production of complete modules to an external manufacturing specialist above a certain volume,» Breitenmoser continues. A device developer may be prepared to manage the procurement and production of 50 to 100 coils, controllers or sheet metal stacks. With higher quantities, he reaches his limits and it is worthwhile to call in an external partner in order to benefit from his experience and capacity for a wide range of series sizes. This also includes the fact that a top manufacturer can provide important information already in the development phase, which later turns out to be a great benefit in series production.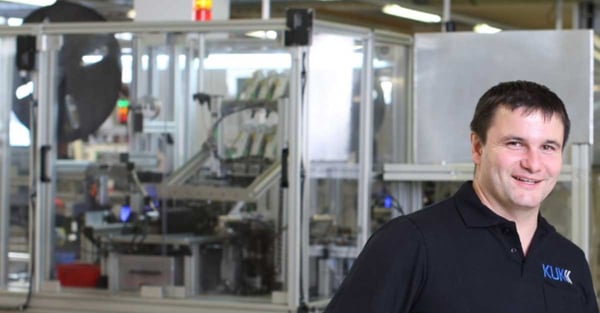 Sourcing concept tailored to customers
For a development or equipment manufacturing company, this has the great advantage of only having to procure one piece from a single supplier instead of countless individual parts from a variety of suppliers. In most cases, the client suggests suppliers from the pre-series. An experienced manufacturer of winding goods and assemblies such as KUK Group additionally brings in its established network of suppliers, providing a sourcing concept that is optimally tailored to the customer's needs.
Long-term supplier relationship that grows
Of course, such a system partnership does not arise overnight. Typically, a constantly deepening integration happens in a way like this: "After coil winding, an electronic component is added, such as PCB assembly. This is followed, for example, by potting of motors pre-assembled by the customer. Finally, the complete production, including the entire procurement, can be taken over," says Breitenmoser. A major strength here is certainly the large materials warehouse with over 10,000 different components in stock.
Experience and efficiency along the value chain
As the number of pieces increases, so do the requirements in terms of cross-location production, logistics, traceability or packaging. These are often factors to which little attention is paid for smaller quantities, but which play an essential role in series production. "One customer wanted to deliver his engines in pallets. From our point of view, this made no sense in view of the batch size, weight and space requirements. So we defined a suitable box together with the customer," Breitenmoser continues, reporting on his experience with complete coil modules.
Global sourcing for best-in-class products
In several projects, KUK has also demonstrated how it can split production between several plants according to customer requirements, which means, for example, coil winding in Slovakia, component sourcing from China and final assembly in Switzerland. Global sourcing par excellence!

As always with KUK Group, all orders are processed on a purely customer-specific basis. Accordingly, KUK can flexibly adapt to the most diverse initial situations. "In addition, we are able to link the production performed with us to the customer's logistics chain on schedule and as required," states Breitenmoser as a further asset.