The guide to supply management
A smart procurement strategy is as important to your business as the secret to successful products. It serves to make your operation more efficient, more cost-effective and ultimately more successful. With sustainable and well thought-out procurement, you can master any future challenge.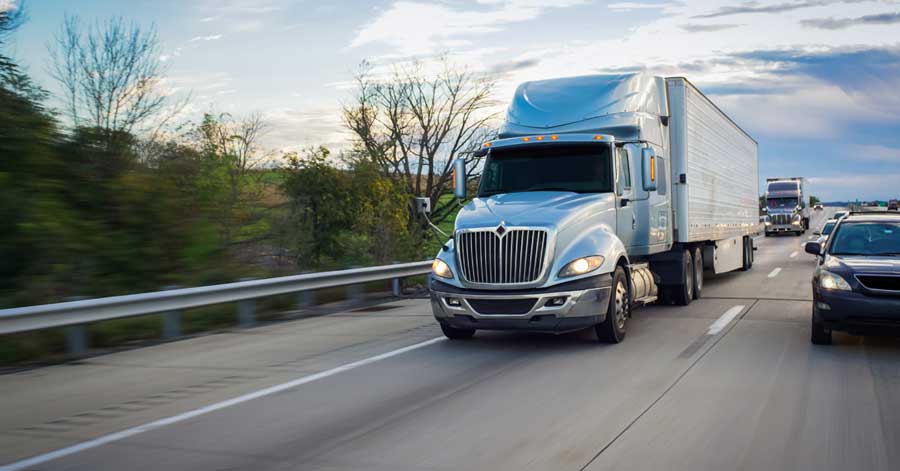 The right procurement strategy is of central importance for business success in your company. This is where factors come together that collectively complement each other. In detail, your procurement strategy pursues these goals:
More efficiency

Minimise costs

Reduce risks

Strengthen competitiveness
Each company is individually positioned in terms of corporate culture, employees and products manufactured. For this reason, there is no blueprint in terms of procurement strategy that can be applied to every company.
In uncertain times influenced by geopolitical events, increasing protectionism, weather phenomena and the corona pandemic, reliable sourcing of materials and inputs for your operation is becoming increasingly significant.
Whether you are a global supplier or a local supplier; it is crucial that your procurement is free from disruptions and interruptions. We show you ways to organise the supply chains in your company and give you advice on what to look out for.
The right procurement strategy
Companies in manufacturing from different industries are hardly comparable. They supply markets in the automotive, medical technology, industrial and electrical engineering sectors, for example. When it comes to the procurement of raw materials, materials and components, there are common features that apply to every company. These include these criteria as generic terms:
Number of possible suppliers

Location of supply

Type of goods to be procured
Whether global supplier or many small suppliers is the best solution in the end depends on who can make your supply chain safe and reliable. In the following, we would like to take a closer look at each sourcing strategy.
Number of possible suppliers
With this criterion, the company determines the number of suppliers. A distinction is made between: single sourcing, dual sourcing and multiple sourcing
While a global supplier represents a close supply relationship, the dependency here is great. With a second supplier, the risk is significantly reduced. With multiple sourcing, the ordering risk is spread over many shoulders, but at the same time requires extensive coordination.
Location of delivery
Here the company specifies the regions from which suppliers come, accordingly distinguishing between Local, National and Global sourcing.
Local and national sourcing mean short transport distances and uniform legal regulations. In contrast, global sourcing offers a greater variety of options. Further routes and international challenges should be taken into account when sourcing internationally.
Type of goods to be procured
Depending on the scale of production, the distinction is made for materials and components according to:
Unit sourcing

System Sourcing
Raw materials and individual parts can be easily compared and ordered from different suppliers according to price and quality. If components or complete systems are to be supplied, the exchange of know-how requires a closer supplier relationship.
Supplier management decision-making framework
Within the framework of the corporate strategy, the management determines the approach for the procurement of raw materials, materials and components. In this context, the procurement object and source of supply are named. In a first step, suppliers are identified who meet the requirements. After the candidates have been narrowed down and analysed, the group of suppliers is evaluated and contracts are concluded. Permanent controlling controls the selection of the best suppliers.
Flexibility in the supply chain
Whether they use one global supplier or prefer many suppliers has little impact on supply chain flexibility to begin with. If everything works, there are no problems in either case. But what does flexibility in terms of procurement mean for your company?
Flexibility is the ability of your supply chain to adapt to disruptions or interruptions and make appropriate changes within a reasonable timeframe and at the lowest possible cost.
A distinction is made according to:
Internal flexibility

External flexibility
Both your company and your suppliers should be able to respond appropriately and promptly to challenges of any kind. If problems arise with one of the partners in the value chain, it should be openly communicated. At the same time, it is crucial that your controlling recognises anomalies at suppliers as early as possible and can take targeted countermeasures.
Flexible chains for delivery should also be stable and, while cost-conscious, have room to manoeuvre in case difficulties arise. These four factors are helpful in stabilising your value chain while keeping it flexible:
Sufficient capacity

Equilibrium

Redundant production

Sufficient number of employees
Leading manufacturer of coils and electronics from Switzerland
KUK Group manufactures at seven locations in Europe, Asia and Africa, giving it sufficient capacity in different regions. This creates a balance in the event of possible disruptions in individual countries. Due to the production of customer-specific components of high precision, redundant production with sufficiently well-trained employees is a matter of course.
Risks and costs in the supply chain
It doesn't matter whether one global supplier is responsible for your procurement or you shift supply to several partners. Every chain of supply relationships carries risks and is prone to higher costs. Some of the most significant challenges include:
Geographic risks in procurement markets: Floods, earthquakes, natural disasters

Political uncertaintiesand increasing protectionism

Customs restrictions

A lack of know-how in terms of flexibility and dynamism as a result of outdated structures

Preparedness in efficient allocation of scarce resources in times of crisis

Delay in the event of supply bottlenecks

Inadequate information flows / lack of system-supported processes due to outdated software or encrusted structures

Missing certifications
Sharing information within your supplier chain can overcome some of these difficulties.
In procurement, costs are incurred that in many cases are difficult to control. These include, for example:
Personnel costs

Expenses for discarding goods due to poor planning or incorrect market assessment

Costs for warehousing and inventory

Packaging costs

Infrastructure costs

Costs for insurance, customs, taxes

Certification costs

Flexibility costs for consignment stocks or buffer stocks, for example
In volatile markets or crises, a sudden change in the demand situation of end customers, in the chain of suppliers leads to a "bullwhip effect".
This means that supply shortages lead to artificially increased demand, to the point of disrupting manufacturers.
The result is rising costs for all involved, because the "normal chain of suppliers" is out of joint.
Example of avoidable costs from the electrical industry
Missing speed alone creates a cost effect in the semiconductor industry that is remarkable. According to "Moore's Law", semiconductors are permanently produced cheaper or increase in performance during the development process. This means that older chips lose value within the chain of suppliers if transport times are unnecessarily extended.
Keeping the supply chain running
A well-functioning chain of suppliers requires your business to have resilient logistics. It is essential to create suitable structures based on state-of-the-art technology. Your ERP should be able to detect disruptions at an early stage so that there are no production losses or standstills. But how does technology help you to identify challenges and counteract them?
In the past, the ERP system in many companies was based on the manual input of evaluated data. This involved different sources that were rarely directly networked with each other. This caused delays with the result that it was far too late to react when challenges arose. The use of holistic digital technology in your company is an investment in the future. It allows management to respond more quickly while providing key data to partners in the supply chain.
These measures ensure a resilient supply chain
End-to-end transparency for tracking changes in partner companies

Supplier capacities can be adjusted in real time

Intensive discussions with industry peers and permanent data exchange with suppliers regarding changes

Use of artificial intelligence through digitally networked processes in production and controlling
Logistics and the environment
The issues of sustainability and environmental protection are increasingly coming to the fore in procurement. The logistics industry is primarily focusing on energy-efficient vehicles and the sparing use of resources. In order to make logistics more sustainable, processes are constantly being reviewed and changed. This applies in particular to the use of less packaging. At the same time, environmentally friendly cardboard from ecologically certified timber cultivation is to replace the use of plastic to a large extent. The fact is that sustainable logistics is not only good for the environment, but also helps the economy to cut costs.
Example KUK Group
The Swiss KUK Group is an example from the electrical industry to show how a global supplier successfully supplies its customers in many countries through consistent action. The basic prerequisite is an adequate stock of raw materials in procurement. This enables delivery obligations to be met even at short notice.
In the coil manufacturing industry, this is a key factor.
In coil and electronics production, flexibility is a significant factor. As a global supplier, worldwide presence and production locations optimally coordinated with customers are important prerequisites for customer proximity and high delivery speeds. These factors complement advantageous procurement:
Large-volume material warehouse with a turnover of 500 tonnes of copper per year

Extensive stock range consisting of 5,000 different components

Tracking of individual components

Certified environmental management
This makes it possible to implement solutions that are tailored to the customer and delivered in a customised manner. KUK Group has extensive know-how in relocating production and setting up production lines abroad. In addition, a network of subcontracting companies in procurement ensures the best conditions for the customers.
Conclusion
The right strategy in the procurement of raw materials, materials and components is a decisive competitive advantage. It does not matter whether one global supplier or many suppliers serve your business. It is important to analyse the chain of your suppliers and, in a second step, to ensure sufficient flexibility. It is important to minimise the risks and costs of suppliers and logistics. If the chain of your suppliers functions smoothly and is in line with sustainable logistics, you will have fulfilled all the prerequisites to successfully compete in the market.