HIGH-PRECISION COILS AND SOLENOID VALVES
We have been a reliable partner to automotive industry suppliers for years – certified in accordance with IATF 16949. KUK winds coils for stepper motors and makes complete solenoid valve units on fully automated lines, including injection moulding of coil bobbins and overmoulding with standard plug connectors. Winding goods for the automotive industry pass through the PPAP process as standard.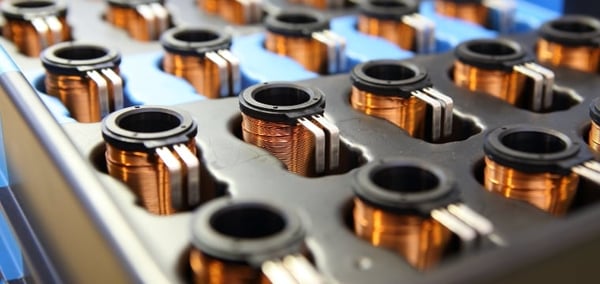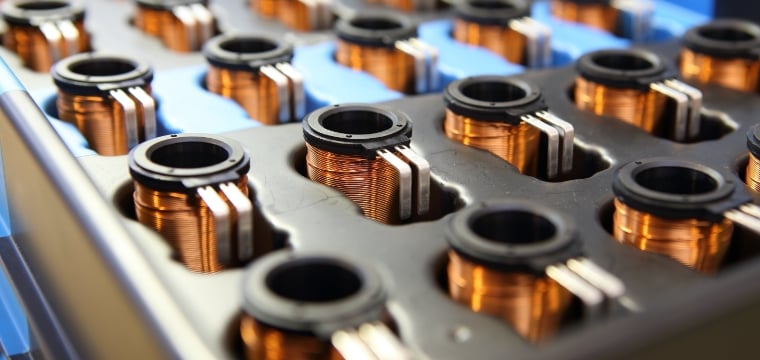 WINDINGS ON CUSTOMER-SPECIFIC BOBBINS
KUK winds customer-specific coil formers for the automotive industry in a wide variety of requirements and quantities. Bifilar winding, customised plugs, pins, sockets for plugs or insulation displacement connectors are only part of the range.

Also available are innovative connection techniques and more advanced manufacturing steps for your engines, sensors, solenoid valves, air conditioning systems, bend lighting injection pumps, injection nozzles or turbochargers.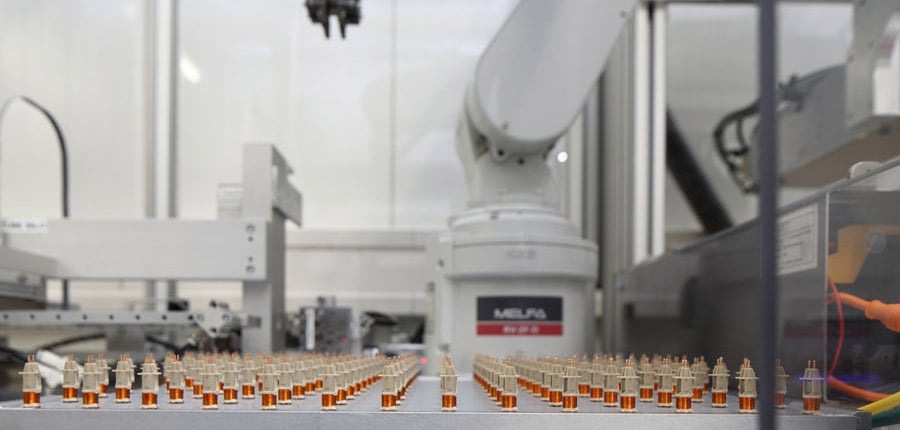 OPTIMAL MANUFACTURING PROCESS
KUK assists and supports automotive customers throughout the entire manufacturing process, from engineering to efficiently producible, cost-effective and qualitatively flawless series products that reach the customer on time.

KUK is a coil manufacturer that adheres to the PPAP process. Depending on the quantity specifications, KUK manufactures these products with adapted tools and fixtures or with fully automated production facilities at the location that is optimal for this product and the planned quantity.
COIL AND WINDING GOODS MANUFACTURING FOR AUTOMOTIVE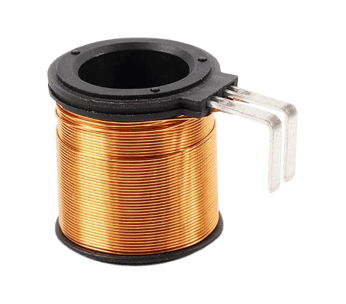 Windings on customer-specific bobbins
KUK offers windings on customer-specific coil formers with all common bobbin shapes and geometries. All conceivable shapes of electric coils are customer-specific manufactured.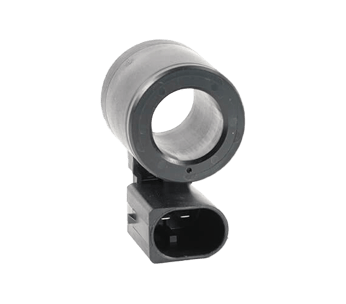 Overmoulding
In overmoulding a coil or assembly is overmoulded with a synthetic material in a further process step. In this way, the winding goods are optimally protected for harsh environmental conditions.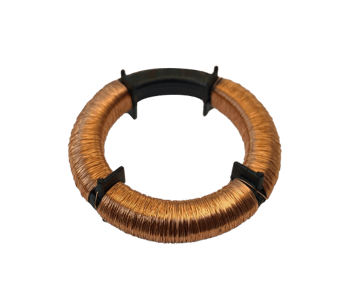 Toroidal coil
KUK manufactures customer-specific toroidal core coils with an inner diameter from 3 mm. The core is mainly ferrites from 1.5 mm.