Why Lean methods are beneficial in coil and electronics production
Anyone who knows Lean as a production method is probably familiar with the benefits of Lean. But what is Lean actually? How can you use Lean to speed up business processes? Learn more about Lean management methods that KUK Group, as a leading manufacturer of coils and electronics, applies itself.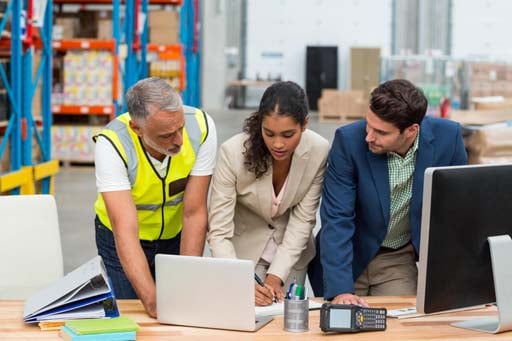 1. What is Lean?
Whether in the production of coils, electronics or other goods: waste should be reduced. This means much more than just reducing bad parts. Equally relevant are well integrated processes, with as little idle time as possible, as well as unnecessary work steps that do not create added value for the customer. In a nutshell, lean creates excellent coils and does so again and again.
2. How does Lean work?
Lean always works according to the same principle, just as on the road the red light signal always and everywhere means "stop". This leads to a manufacturer being able to produce low-inventory, waste-free and fast those goods that its customers are currently calling for. In coil manufacturing, as in other manufacturing industries, different methods can be applied. Given the variety of Lean methods, it is hardly possible to provide a complete overview. What is certain is that among the best known methods are the following:
5S
Kanban
Lean Sprint
Gemba
Six Sigma Standard
OEE
Regardless of which method a company chooses or which is most prevalent in its supply chain: Lean-trained employees understand the principles and methods of Lean. This increases efficiency and reduces the need for coordination.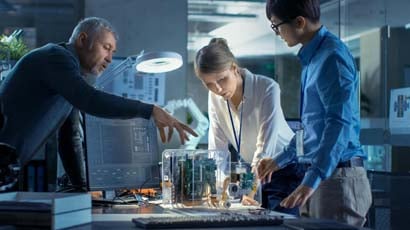 3. How Lean works at KUK
At the coil and electronics manufacturer KUK Group, anchoring Lean has a high priority. Currently, the following methods are applied:
5S: The 5 "S's" stand for sort, set in order, shine, standardise and sustain. As a manufacturing company, KUK is primarily concerned with standardising the workplaces, e.g. preliminary products are always in the same place, boxes for tools or waste have the same colour everywhere. This not only eliminates sources of error, but also time lost through searching or rebuilding.
Kanban: This mainly concerns the material flow. For all components that keep the winding machines running, for example, a lower threshold is defined, which automatically triggers reordering when it is reached.
Gemba: Our production manager makes daily rounds through all the departments to find out the reasons for current issues directly at the employees' workplaces and to look for solutions together and respectfully.
8D is a method for solving problems and a standard in the automotive supply chain. The more standardised a process is, the easier it is understood in a complex environment (supplier, KUK) and environment (customer, stakeholders). This is especially true in the tightly synchronised automotive supply chain For KUK as an established supplier to the automotive industry, 8D is therefore highly relevant.
OEE is a key figure that represents productivity, efficiency and quality in one number. All plants are monitored with this key figure. From the analysis of this figure, optimisation measures can be derived directly.
4. How do customers benefit from a Lean coil and electronics supplier like KUK Group?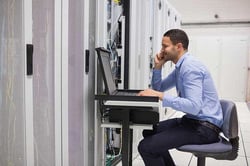 The customer benefits from a coil and electronics supplier that has established Lean methods in technical, logistical and also commercial terms. The optimised value chain enables the timely delivery of the goods, which also meet the agreed quality. The reduced waste and increased efficiency lowers manufacturing costs, allowing the supplier to offer a fair, competitive world market price, which is beneficial to the customer and all other stakeholders down the supply chain.
5. Which Lean methodology could we recommend for your company?
Unfortunately, there is no clear answer to this question. Before we talk about method A or B, it is essential to understand that Lean is a long journey to operational excellence and not a project that is completed after implementation. The continuous optimisation or the constant attempt to minimise waste will never end. That is why KUK continues to develop on the "Lean-path". Continuous improvement and change is part of the daily business. In addition, there is technological progress: it is not only coil production that is subject to constant change. So there are several reasons why the best methods and approaches have to be reviewed regularly. What we can recommend is a step-by-step introduction. Start in one department, then expand the approaches or use and develop their experience.