Challenges and reasons for supply chain disruption
A well-functioning supply chain is one of the most important prerequisites for your successful business. If there are problems with your suppliers, this can, in the worst case, lead to a standstill in your own production. This must always be prevented by taking preventive measures!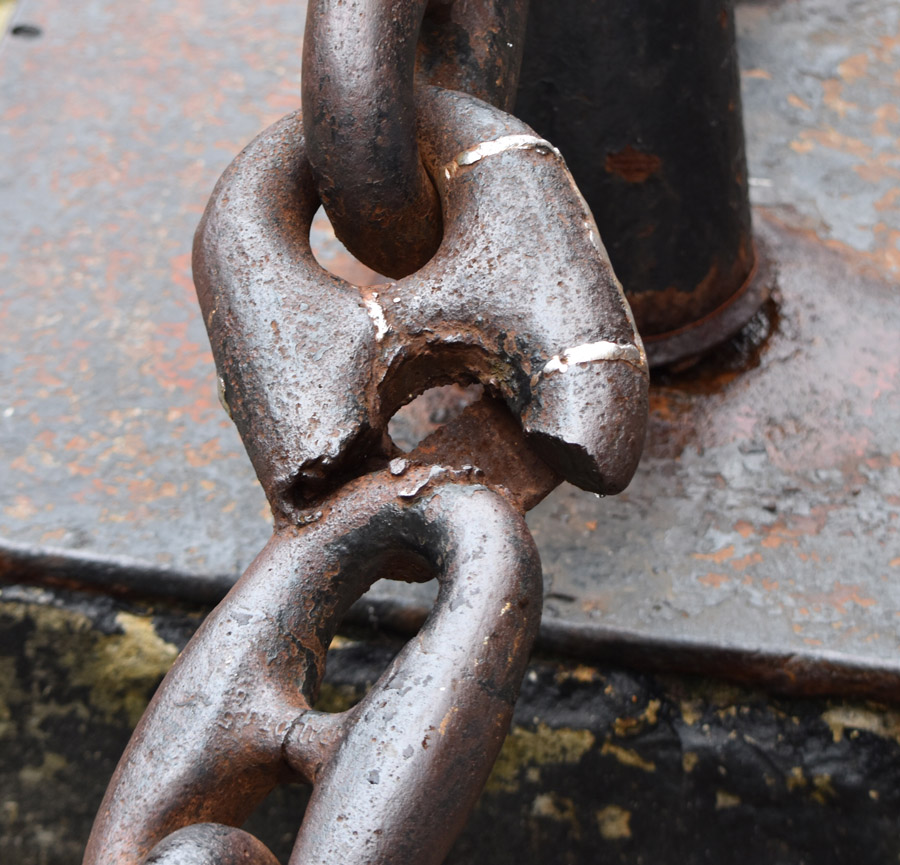 No company manufactures all the individual parts of its end product itself. It is economically dependent on external suppliers who have special know-how for the individual components. For this reason, functioning supply chains are an integral part of industrial production.
You only notice how important the smooth process of a well-functioning supply chain is when disruptions occur.
How do production or service interruptions at a supplier cause a supply chain disruption?
What do rising protectionism and other geopolitical issues mean as risks for your supply chain?
What are the implications for the supply chain when environmental disasters and pandemic strike?
Do changing laws and legal regulations mean an obstacle for one's own supply chain?
Rigid ERP: What are the supply chain pressures due to inaccuracy of inventory data and supplier capacity?
Many of the disruptions in the supply chain are unpredictable. What are the options for you as a buyer to respond to each supplier-related challenge in a timely manner? We show you what can happen and give you tips for possible solutions.
Production or service interruptions cause supply chain disruptions
It is not enough to have a detailed knowledge of one's own business processes in production. With a view to a holistic view, the structures of the most important suppliers must also be included.
Together we have to develop a concept that forms a solid basis for both partners. The goal is to become more robust overall against possible production interruptions.
At the same time, the focus is on minimising frictional losses and making the best use of available resources. Cost reduction is another factor in the relationship with your suppliers.
Where is the right path to a well-functioning supply chain?
In the example of electrical engineering and coil manufacturing, a supplier analysis is unavoidable against the backdrop of global markets. In view of the standards required on the world markets, only partners with proven certification and a high quality standard can be considered as suppliers.Only if you succeed in selecting the right suppliers can you guarantee that your supply chain will function reliably and smoothly.
Rising protectionism and other geopolitical issues as risks
The trade conflict between China and the US has shown how fragile the geopolitical situation is. Countries that have worked together as partners can become adversaries in a short time.
Similar effects may lead to changes in the supply chain if your partner is affected by restrictions after the UK leaves the EU
In both cases, it is good to recognise the correlations in good time and analyse your supply chains carefully. It is good advice to be flexible and
not to source all inputs from one particular region
.
But it is foreseeable that stricter benchmarks of environmental standards will apply to companies from the energy industry in the future.
When environmental disaster and pandemic throw a spanner in the works
The natural disaster in Japan and much of Asia in 2011 took a heavy toll on international markets. The impact of the Corona pandemic since 2020 is similar. In the context of one's supply chain, it is crucial to have high-performance partners who produce at different locations worldwide. Fluctuations in demand in individual sectors and global economic areas can also be balanced out in this way. Flexible suppliers and long-term framework agreements provide security for your suppliers.
Finding suitable suppliers for our own production is a permanent process.
Long-term partnerships can change if, for example, a supplier has lost touch with international standards due to environmental disasters. To protect one's supply chain, unreliable suppliers must be replaced by new, high-performing business partners. A reliable supply chain is the basis for your success.
How problematic are changing laws and legal regulations?
The issues of sustainability, labour rights violations and human rights are becoming increasingly prominent in the business world. In some countries in Europe, legal regulations on this are already being prepared. Companies in many countries around the world, especially in low-wage countries, are increasingly under scrutiny. Supply chain laws could oblige companies to ensure that violations of this kind are also prevented in their own supply chains. In the worst case, this could lead to the chain of important suppliers being interrupted. The referendum in Switzerland at the end of 2020 (only narrowly rejected) or proposals by the EU Commission for a European supply chain law should be recalled here.
Standards for sustainable working in the electrical industry
Electrical components such as coils and printed circuit boards require extreme precision in production. This involves the production of prototypes through to series production at world market level. These services can only be delivered by employees who have technical training and are paid according to the rules of sustainability and environmental protection.
Strong ERP: supply chain stresses due to inaccuracy of inventory data and supplier capacity
To ensure that your company's resources are used smoothly and efficiently, it is essential to have control and react quickly in the supply chain at all times. This can be achieved with fully digital production monitoring. Only if you react quickly and effectively to problems at suppliers can disruptions in your own production be prevented.
What conditions improve the ERP in your company?
With these measures you are well prepared:
Detect changes in the supply chain through end-to-end transparency

Adjustment of supplier capacities in real time

Permanent exchange with industry peers on changes related to suppliers

Replacing traditional manual reporting systems in production with digital processes using artificial intelligence
Counter challenges in your supply chain through consistent action. To do so, rely on digital technology and the modern standards of Industry 4.0.
Digitally networked production processes and artificial intelligence help you to identify problems with your suppliers at an early stage.
Only those who are as flexible as a speedboat can keep up with permanently changing markets - in contrast to the slow tanker.
Conclusion
A well-functioning supply chain is the basis for a successful business model. Early detection of disruptions or problems with your suppliers is vital for survival. Factors such as environmental disasters and increasing protectionism are hardly predictable. You can react to possible legal regulations or your own rigid ERP at an early stage by taking appropriate measures. Digitally networked production processes and artificial intelligence are good prerequisites for optimising your supply chain.