Resilient logistics: Increase the robustness of your logistics
Manufacturing downtime due to missing components is every manager's nightmare. To keep production running smoothly, reliable supply chains with resilient logistics are a basic requirement. To achieve this, it is imperative to know the necessary measures.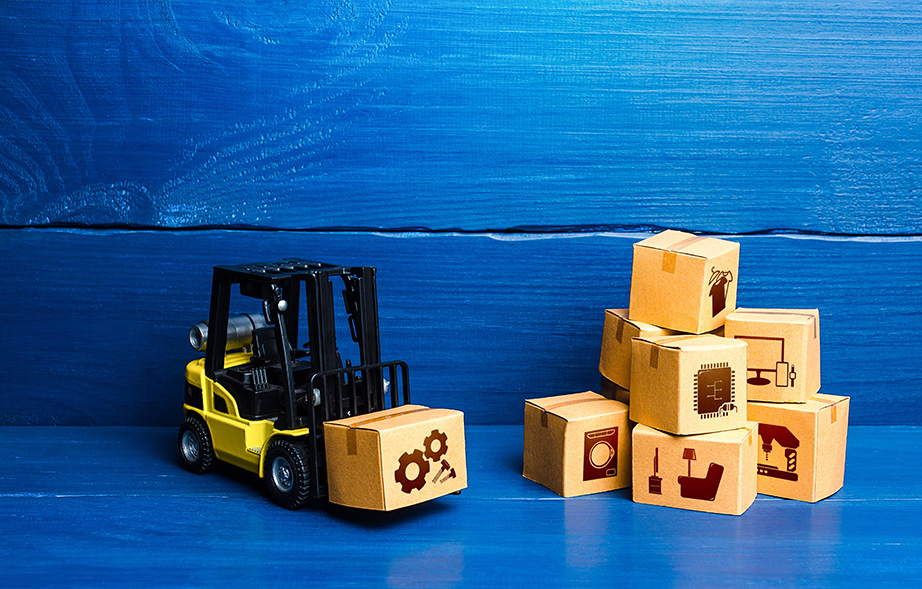 In recent years, there have been striking examples such as natural disasters and geopolitical tensions that have become a disruptive factor for the global economy. Tsunamis in Asia and the pandemic have led to supply chains being disrupted or interrupted. This has led to a rethink in many businesses.
The focus is now on resilient logistics that are able to respond robustly and flexibly to external disruptions.
The following criteria must be met by the logistics of a modern industrial company for its customers. Regardless of whether it is automotive, medical technology or plant engineering.
Punctual delivery; partly "just-in-time

Reduce costs in order to remain competitive

Flexibility for urgent customer requests

Optimisation of transport processes for special customer requests

Sustainable and fair transport solutions with a view to labour and climate protection
These factors affect a manufacturer's resilience in the event of disruptions. To ensure that your logistics remain free of disruptions or interruptions, regular analysis and review of existing business relationships is essential. You should not blindly rely on entrenched structures.
In fiercely competitive markets with global competition, speed of response in addition to cost efficiency is part of every company's survival strategy in terms of supply chain and logistics.
Unplanned disruptions or interruptions are not an isolated incident in highly interconnected markets. Therefore, ensure resilient supply chains.
What is resilient logistics?
"Resilience" refers to the ability of an impaired supply chain to effectively overcome the imponderables that have occurred. The reasons for impairments include:
Geopolitical events
Protectionism
Environmental disaster or pandemic
Changed laws or legal regulations
Customs restrictions
Production or service interruptions at a supplier
Loss of know-how due to a management departure at a supply chain partner
Outdated structures at a supplier that does not keep up with the times
A resilient logistics system is able to compensate for the failure of one or more partners. Despite any disruptions, it is capable of fulfilling previously made commitments on time and in accordance with the contract.
Flexible production and logistics plans for a reliable supply chain
The analysis of production and logistics processes is of great importance. Only if you are informed about possible disruptions at an early stage will you have the opportunity to react quickly and comprehensively. At the same time, keep an eye on your competitors. If you anticipate new trends and developments, you will be more robustly positioned and the first to be able to adapt flexibly to the new challenges.
Resilient supply chains are becoming increasingly important
Geopolitical events and natural disasters tend to be regional and short-lived. The Corona pandemic of 2020 affected the entire global economy. In terms of time, many sectors of the economy have not been producing at full capacity for over two years.
In the context of the diversity of components, hardly any modern production company operates completely self-sufficiently. Complex products require individual parts that are supplied by specialists within the supply chain.
Politically decreed measures led to large areas of the economy coming to a standstill for weeks during the course of the pandemic. Complicating matters was the fact that different Corona regulations were imposed in key producing countries around the world. Companies with an international supply chain were particularly hard hit. In some cases, their supply chain was disrupted several times by missing deliveries from different countries. This has strengthened the trend towards resilient logistics in the long term.
Reliable supply chains as the basis for business success
Up to now, management has focused on the quality of the company's own products and optimising costs. When it came to supplied materials or primary products, you relied on the contractual reliability of your partners. The failure of several components in the supply chain was hardly conceivable before Corona. In the meantime, the creation of resilient supply chains has become a central component of your own business model.
What makes you resilient? How to check the resilience of your supply chain
Resilient logistics is characterised by resilience. It is able to avoid problems or, when disruptions occur, to contain the effects as smoothly as possible. The second factor for resilient logistics is the ability to recover quickly. Difficulties that arise are first recognised quickly and lead to a stabilisation of the situation. In a second step, the aim is to return to the old strength in a timely manner.
A supplier or procurement source is advantageous if it is geographically close to your operation.
This minimises the risks of long distances and geopolitical disturbances. It is significant that your business partner is in an economically stable position in terms of:
Creditworthiness
Flexibility
Quality
Reliability
When selecting your supply chain and associated logistics, it is essential to consider resilience.
When analysing your supply chain, the key factors to consider when problems occur are the severity of the disruption and the length of time it takes to recover.
It is critical that you do not wait until disruptions directly affect your own production.
It is important to be vigilant and look for possible alternatives as soon as minor disruptions become known.
Implementation: 5 factors for a resilient supply chain
Modern production operations can react flexibly to the multi-layered demands of your customers. There are special requests such as small batches, seasonal goods or urgent orders that need to be handled. This requires resilient supply chains with resilient logistics. A successful supply chain rests on these 5 pillars:
Strong supplier relationships that leverage shared information.
Monitoring existing supply chains and continuously improving current processes through innovation and technology.
Flexible infrastructure network with short service times and multiple points of contact that function smoothly even during peak times.
Robust logistics strategies with high-performing partners.
Strategic partnerships on call for additional capacity or services.
When these conditions are in place, disruptions cannot shake your business.
Established supplier and logistics relationships are valuable; but at the same time they harbour dangers. If you rely blindly on your partners, you will experience unpleasant surprises when disruptions occur.
Be vigilant and constantly review your supply chain. Only high-performance suppliers and resilient logistics guarantee you good business.
Conclusion
The past years with natural disasters and the corona pandemic have shown how vulnerable the economy is to disruptions. Global supply chains with their associated logistics react sensitively. In the worst case, there are restrictions or even a standstill in production. Reliable supply chains and resilient logistics are becoming increasingly important. For this reason, it is important that you permanently analyse your supply chains and check their reliability. If you succeed in implementing the decisive factors, your operation will become more robust and better able to survive future crises.