FAQ about KUK coil manufacturing for medical/medtech and sensor
KUK Group has great experience in winding miniature coils/micro coils with an ultra-fine wire of 0.010 mm diameter (pure copper), together with the insulation the effective outer diameter is 0.0133 mm. With windings directly on magnetic cores, minimum diameters of the miniature coils/micro coils from 0.3 mm outer diameter are thus possible, as used in medical technology and sensor technology, among others.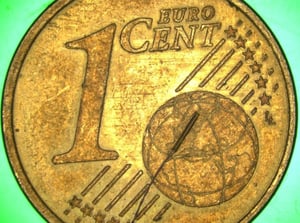 KUK Group is able to produce miniature coils with different core materials, for example amorphous core material, ferrite or mu-metal. The minimum diameter is 0.1 mm. Which core material is optimal for the production of your micro coil must be assessed on a case-by-case basis.
As a purely customer-specific coil manufacturer, KUK Group leaves the design of the coil to the customer, who can best determine the requirements of his product. We are happy to support you in the development and manufacturing process so that the required dimensions can also be realised. Please note that the cut quality of the core material has a higher impact on the magnetic field than the windings.
The contacting process with the other components is a great challenge due to the dimensions. Over the years, KUK Group has developed an innovative soldering technology whose stable manual process enables clean and commercially attractive processing. Of course, KUK always strives to automate as many technological steps as possible. Thanks to in-house plant construction, there is proven experience for tailor-made automation solutions.
As one of the world's leading manufacturers of coils and electronics, KUK Group has extensive experience with potting in various medical tubing. This process has proven itself in coil production with miniature coils from 0.3 mm (outer diameter).
As part of coil production, KUK Group measures ohmic resistance and inductance serially of miniature coils. Further measurements can be assessed according to customer requirements.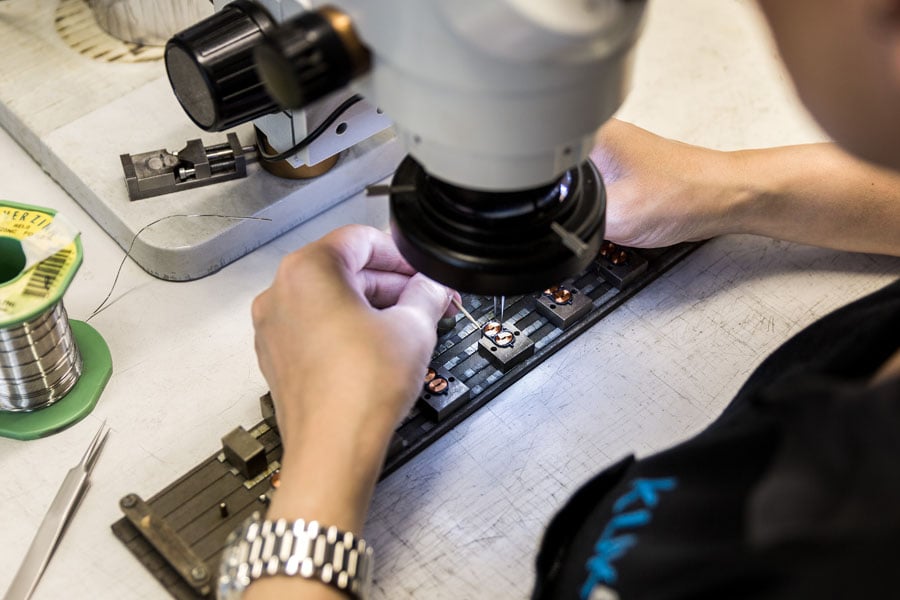 COIL PROJECTS WITHOUT DELAY - IT WORKS!
Complex development projects for solenoid coils often take longer in medical technology. This need not be the case. To prevent this from happening, you need an experienced partner at your side.
Our checklist summarises some tips to help developers get the coils they need for their medical technology application in the timeframe they have in mind.