SEVEN ESSENTIALS FOR A SUCCESSFUL COIL PROJECT IN MEDICAL TECHNOLOGY
Engineers are the specialists for the development of highly complex medical devices. Time is short, the product launch is urgent. Consequently, it is important to make rapid progress on core components of a system: Coils, sensors, and electronics. This requires an experienced partner at your side who knows the pitfalls in an open development project.
After all, you don't always have a goal in mind for which it is clear whether you will really achieve it. In other words, what is nicely presented on the screen may in reality be much more complex and not realisable.
Our checklist summarises some tips to help developers get the coils they need for their medical technology application in the timeframe they have in mind.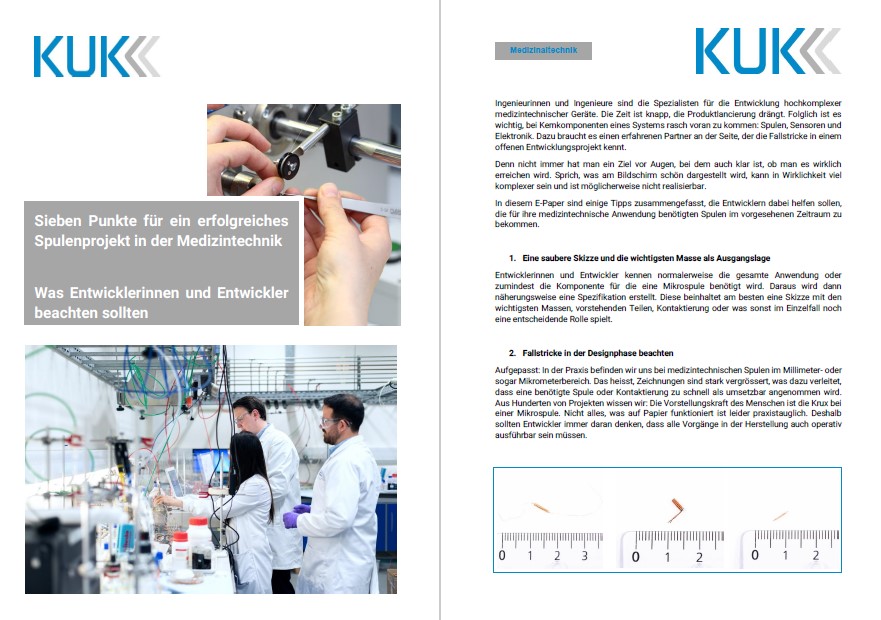 What developers should bear in mind.
Complete form and download checklist
STAY UP TO DATE ON OUR SOCIAL CHANNEL