How to shape your logistics more sustainably
The exchange of goods has become increasingly extensive in a global market. As a result, logistics is a global issue. Against the backdrop of climate change, a rethink towards sustainable logistics must take place as soon as possible!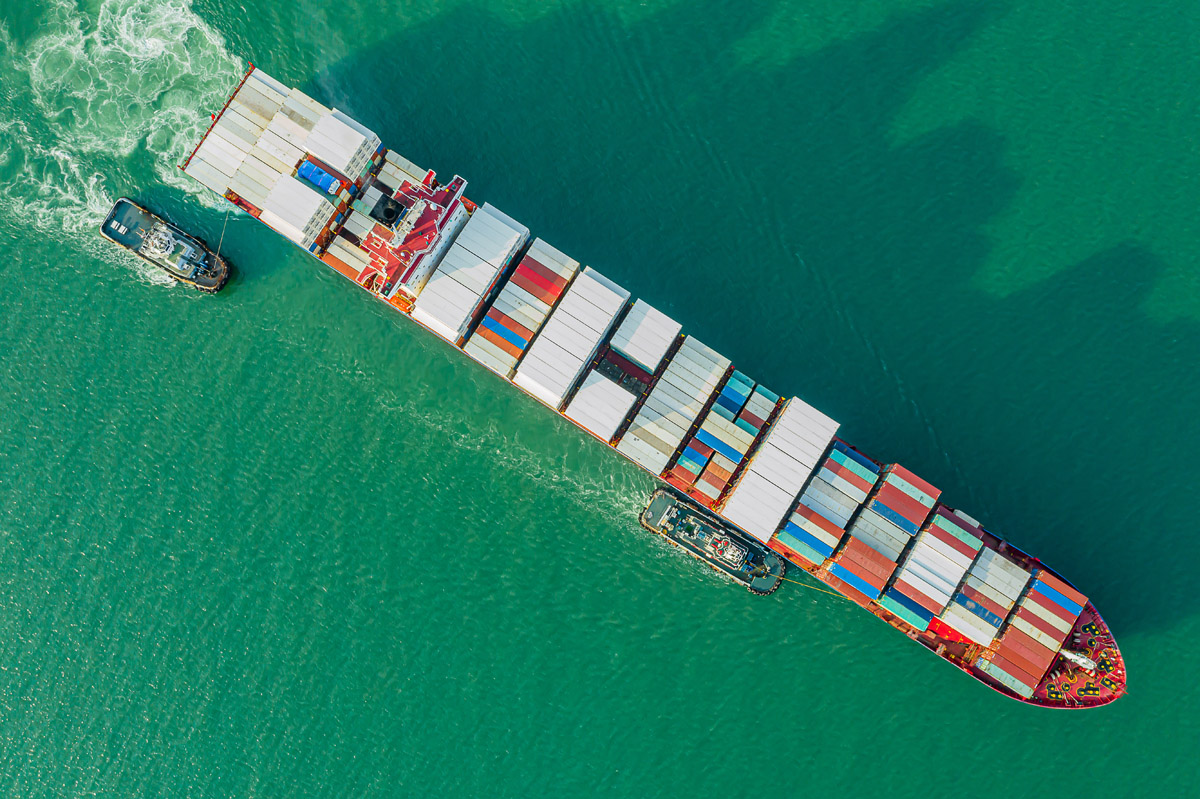 The advancing climate change has brought the awareness of environmental burdens caused by humans strongly to the fore. In particular, CO2 emissions from burning fossil fuels are a problem for the environment. The logistics industry has a special responsibility here. Trucks powered by diesel engines are a high pollutant. What possibilities does the transport industry have to make a positive contribution to climate protection through sustainable logistics?
There has been a rethinking process in the logistics industry. There is a will for more sustainability in freight transport. The industry is looking for concepts to work in a more climate-neutral way. These are the main topics that are important:
Minimise the use of resources

Use energy-efficient vehicles to make your logistics more sustainable

Process optimisation for sustainable logistics

How does less packaging help to achieve sustainable logistics?

What are the challenges of sustainable logistics?
In this article, we would like to show you ways to make your logistics more sustainable.
Minimise the use of resources
Customers and consumers expect green supply chains from contemporary manufacturers or their transport companies. By reducing the use of resources, you contribute to lowering consumption and environmental costs.
In this context, certification to the ISO 14001 environmental management system standard is the way to go.
As part of the certification process, independent auditors review the environmental protection measures taken and provide advice on potential improvements.
What are the benefits of being certified to the ISO 14001 standard?
As a manufacturer or supplier, you benefit both materially and in reputation with these benefits:
Improved efficiency of resources used

Lower consumption and environmental costs

Lower environmental risks

Continuously improved measures for environmental protection

Environmental management as part of your business model

Internationally recognised seal of approval for environmental management
This sets you apart from the competition with a view to environmental protection.
Using energy-efficient vehicles to make your logistics more sustainable
International trade is not possible without the use of heavy transport vehicles. They serve as an interface between manufacturers and consumers. The robust propulsion of heavy commercial vehicles by diesel engines in the past is no longer up to date against the backdrop of climate change. A way out of the crisis could be the truck with electric drive.
The electric truck is already in the starting blocks
All leading manufacturers are developing trucks with electric drives. In inner-city delivery traffic, vehicles with a total weight of up to 26 tonnes and a maximum range of 300 kilometres are already in use. These environmentally friendly vehicles make sustainable logistics possible.
However, it is still a long time before trucks with electric drives are ready for series production. Energy-efficient motors are a first intermediate step.
Here, your company's fleet should be examined for trucks that can be replaced by modern diesel-saving models. Another adjusting screw for more energy efficiency is to check the superstructures of commercial vehicles for lower wind resistance during the journey.
Optimise your processes for sustainable logistics
Environmentally conscious thinking starts at every workplace and every employee is called upon to do their part by working sustainably. From Japan, the 5S method has set standards in environmental protection. Here is the translation of the five significant concepts:
Sort

Set and arrange

Cleanliness

Standardisation

Self-discipline
The background is to improve order, quality, efficiency, cleanliness and safety at the workplace in your business.
Every employee is encouraged to use their work equipment in a disciplined, clean and resource-saving manner. Employees, customers, suppliers and the environment benefit from the implementation of the measures.
How does less packaging help sustainable logistics?
Transported goods must be properly packed to avoid damage. It is crucial to limit packaging, including filling material, to a reasonable amount. Adhesive tape should be used with restraint. When it comes to packaging material, cardboard and paperboard are preferred; preferably from sustainable forestry under the FSC seal of quality. Plastic packaging should be avoided.
Sustainable logistics with packaging material from sustainable production
When sourcing packaging material, the origin is significant. Processing should take place under fair working conditions and adequate payment.
Standards such as occupational health and safety and protection of employees' health are a matter of course.
Biodegradable packaging material is preferably recommended for sustainable logistics.
What are the challenges of sustainable logistics?
The demands of manufacturers and customers are constantly growing. Small batches require high volatility from transport companies. This creates a conflict of objectives with sustainable logistics with large transport volumes and few individual trips. Existing capacities should be better utilised to avoid unnecessary empty transports. Here, a customer-specific expansion of individual storage facilities can lead to fewer transport movements.
Sustainable logistics also includes inventory management in the warehouse. Optimally placed storage capacities ensure a lower number of movements. This saves energy costs and leads to time savings in the picking of goods deliveries.
By using robots and automated systems, you can avoid damage caused by manual warehouse movements.
Waste in the warehouse should be analysed by your employees for recyclable content and then fed into the appropriate cycles.
Example of sustainability in the electronics industry
A globally active manufacturer of coils and electronics such as the KUK Group has several locations in Europe, Asia and Africa. This enables production close to the customer. It is thus flexible and at the same time promotes sustainable logistics.
Sustainable logistics processes are not only good for the environment, but also for the economy.
Environmental protection and the pursuit of profit are not mutually exclusive concepts. If less material is wasted in production and logistics, this also benefits business success. This should not only be the yardstick for one's own company. These criteria should also be decisive when choosing suppliers.
Renewable energies as a component of sustainable logistics
In every business, the use of economical energy sources is possible. A mix of conventional and renewable energy is feasible in both production and logistics. Systems such as warehouse logistics or temperature regulation can be powered by the energy of a photovoltaic facility on the roof of your company.
Environmentally conscious action has become indispensable in times of climate change. Economic interests take a back seat when life on our planet becomes questionable from an ecological point of view.
Each of us is obliged to make a contribution to climate protection. With sustainable logistics, you can take the first step in the right direction!
Conclusion
In the interconnected world, the exchange of goods has become more extensive. The share of logistical activities is constantly increasing. In view of climate change and global warming, a rethink towards sustainable logistics is crucial. This does not mean a return to wheelbarrows. It requires concepts that promote efficiency, resource conservation, environmental protection and the use of climate-friendly vehicles in logistics. At the same time, optimised work processes help to improve environmental protection.