LINEAR MOTOR FOR A HIGH-END MEDTECH APPLICATION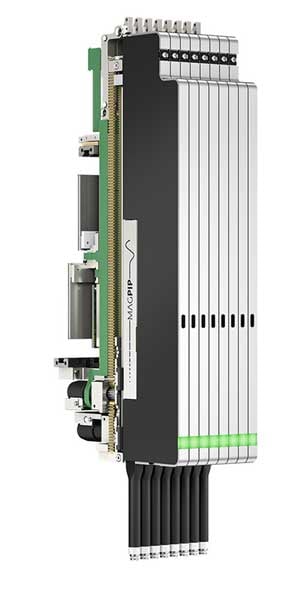 «Through the consistent use of miniaturized components and its slim design, the MagPip channels can be moved at previously unattainable speeds.»
Hamilton Bonaduz
Where other manufacturers would have given up long ago, KUK has proven to be a reliable supplier of a customised linear motor. After several years of development, a revolutionary pipetting technology MagPip for medical laboratories has been launched by Hamilton Bonaduz.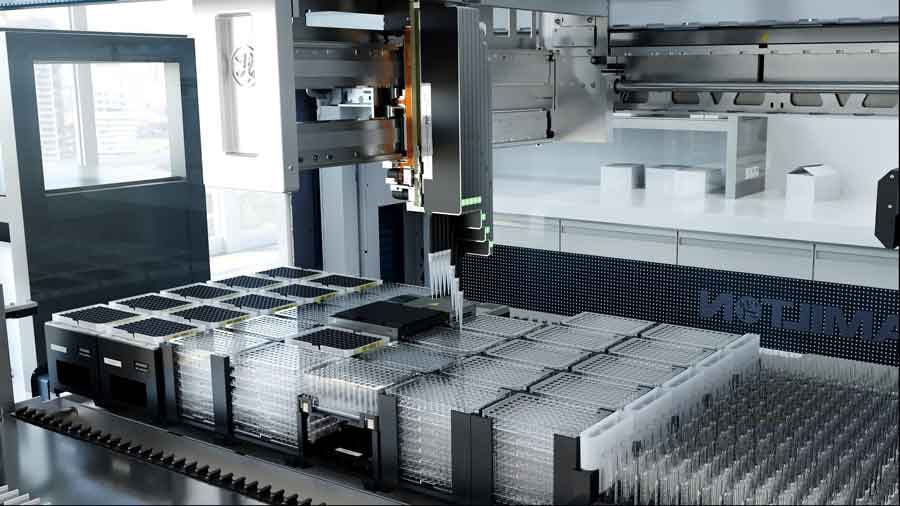 The Vantage liquid handling robot with MagPip from Hamilton impresses with very fast dispensing in an incredibly large volume range. This is made possible by a tubular linear motor with enormous dynamics, which allows piston movements of over 100G. This dynamic is the key to dispensing the smallest volumes of liquid. This means that less of valuable samples and reagents are consumed. The enormous speed also increases throughput and saves valuable time in the lab. The MagPip combines opposites - fast and precise at the same time.
KUK patent coils are used for the linear motor, with the start and end wires on the outer diameter. "In this application, every single winding matters," says developer Reto Ettinger. Hamilton tested various approaches, but only one such coil could achieve the goal. "The motor is a complex component, so we are very happy to have found a technically mature and reliable solution."
Coil development partner with perseverance
For the Head of Research and New Technologies Robotics, Hanspeter Romer, KUK is a supplier that assisted its customer in all development phases. "We were in the prototype stage for a long time, and adjustments and improvements were always needed to increase the engine's performance to the maximum," he says. "KUK supported us in this phase with special dedication and innovative solutions," says Romer. The development time of around 5 years ultimately paid off with the market launch of the MagPip in 2020.
Innovation juries praise outstanding linear motor
The innovation in the field of medical technology systems generated a great response: among other things, the product was awarded the German Innovation Award '21 in gold.
«The combination of linear drive and pipette in the MagPip, an innovative pipetting channel, is new and permits unparalleled piston acceleration. As a result, MagPip covers a combination range between sample volumes and process speed that has to date never been achieved in the market for touchless pipetting. A fantastic feat of engineering that permits the uncompromising achievement of targets in automated fluid transfer in laboratories and has the potential to revolutionise this market.»
Jury statement German Innovation Award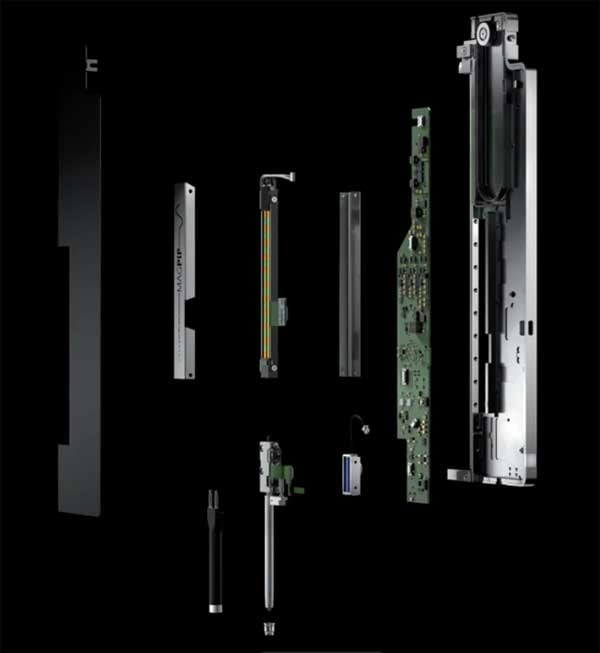 MagPip also received an iF Design Award:
«… smaller volumes can be processed, which drastically expands possibilities and allows for the preservation of liquid quantities. In short, MagPip is incredibly fast, precise, and slimmed down to the limit, helping to conserve our valuable resources.»
Jury statement iF Design Award
For this technical masterpiece, KUK supplies a linear motor that enables the precise dosing of liquids (between 350 nl and 750 μl), including PCB assembly. Further, an air linear motor for the movement of the individual pipettes on the Y-axis. The overall functionality and design had to take into account the standard dimensions common in the laboratory sector.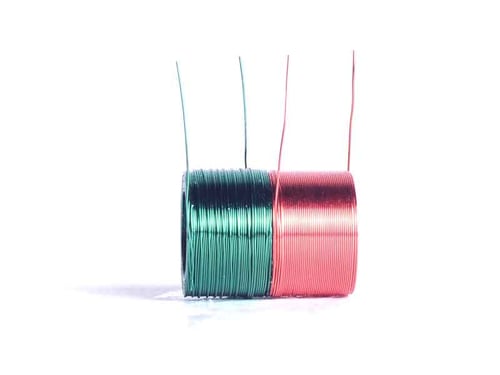 The patent coils required for the pipetting linear motor can be produced fully automatically on KUK's own winding machines. Thus, on the one hand, a rapidly growing demand can be covered, and on the other hand, the costs are kept within limits.
About Hamilton:
Hamilton is a leading global manufacturer, providing automated liquid handling workstations and laboratory automation technology to the scientific community. With a focus on innovative design, Hamilton products incorporate patented liquid handling technologies into a portfolio that includes liquid handling platforms, standard application-based solutions, small devices, consumables, and OEM liquid handling solutions.
NEWS FROM THE PRODUCTION OF COILS AND ELECTRONICS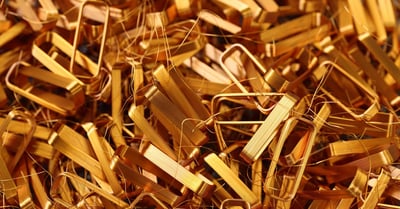 In coil production, the wire used plays a central role. While copper is undoubtedly the most commonly used conductor material, especially for customer-specific coil projects, it is also worthwhile to test alternative coil wire, depending on the application.